Da 60 anni Res Pharma seleziona con cura i migliori ingredienti che sono alla base di prodotti di successo nei settori dell'industria cosmetica, farmaceutica, alimentare e nutraceutica avvalendosi di prestigiosi partner internazionali.
Res Pharma non si limita ad offrire una selezione d'ingredienti che abbraccia l'innovazione, la sostenibilità, i trend di mercato più attuali, ma propone vere e proprie soluzioni a 360° che portano i clienti ad acquisire vantaggi competitivi concreti.
Con innovazioni continue, ricerche di mercato che orientano l'azienda nelle direzioni da intraprendere, un costante ascolto delle esigenze dei clienti, Res Pharma resta il riferimento per chi vuole un'azienda caratterizzata da molta esperienza, ma al tempo stesso dinamica e fluida nell'approccio verso un mercato in costante evoluzione.
I professionisti della nostra rete commerciale, presenti su tutto il territorio, affiancati dal nostro servizio di "customer care" e lo staff tecnico qualificato, compongono la squadra di esperti che sa offrire un'assistenza completa e di altissimo livello, pre e post vendita.
Res Pharma è certificato ISO 9001:2015 e 14001:2015.
PRODOTTI e AZIENDE RAPPRESENTATE

DSM Nutritional Products
Vitamine, Mix Vitaminici, Carotenoidi,
Lipidi nutrizionali,
specialità nutraceutiche

GREENTECH
Estratti vegetali per applicazioni nutraceutiche e farmaceutiche

CITRIQUE BELGE
Acidi citrici


SENSIENT PHARMA
Estratti aromatici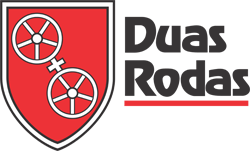 For 60 years, Res Pharma has carefully selected the best ingredients that are the basis for successful products in the cosmetic, pharmaceutical, food and nutraceutical industries, making use of prestigious international partners.
Res Pharma does not limit itself to offering a selection of ingredients that embraces innovation, sustainability and the most current market trends; it offers real 360° solutions that lead customers to acquire concrete competitive advantages.
With constant innovation, market research that guide the company in the directions to be taken and a constant listening to customer needs, Res Pharma remains the reference for those who want a company characterized by a lot of experience, but at the same time dynamic and fluid in its approach to a constantly evolving market.
Our professional commercial network, present throughout the territory, supported by our "customer care" service and qualified technical staff, make up the team of experts who can offer complete and top-level assistance, pre and post sales.
Res Pharma is certified ISO 9001:2015 and 14001:2015.
PRODUCTS and REPRESENTED COMPANIES
RES PHARMA INDUSTRIALE
• EMULPHARMA® sensory emulsifiers
• RESASSOL mild surfactants from natural origin and high performing solubilizers
• RES PLANTA® water soluble vegetal oils
• PANTROFINA® active ingredients and functional products
• RESCONCEPT® – RESCONCEPT® SUN concentrated emulsions
• RES4WIPES® ingredients and concentrated emulsions for wet wipes
• ECOCERT, NATRUE,COSMOS, FAIRTRADE and RSPO certified ingredients
DSM Nutritional Products: Vitamins, Vitamin Mixes, Carotenoids, Nutritional lipids, Nutraceutical specialties 
GREENTECH: Plant extracts for nutraceutical and pharmaceutical applications
CITRIQUE BELGE: Citric acids
AXICHEM: Fenilcapsaicin
SENSIENT PHARMA: Aromatic extracts
DUAS RODAS: Natural flavors
Via Giulio Pastore, 3
Trezzo sull'Adda (MI) Italia
tel +39 02.909941
fax +39 02.90963944
info@respharma.com
res pharma - nutrition & health
Sappiamo coniugare qualità,
sicurezza e servizio